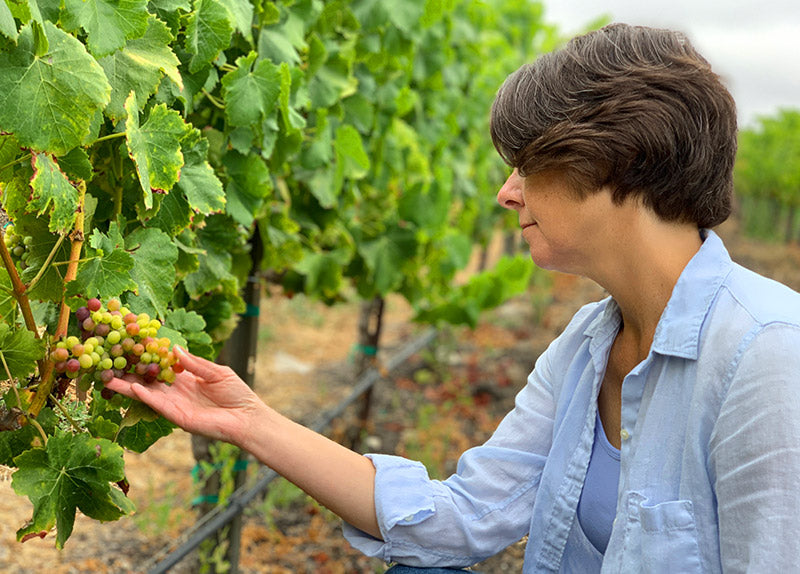 A tiny (but mighty) winery making damn good wine.
Croma Vera is a lovely little winery on the Central Coast of California whipping up small-lot Spanish-inspired wine, 200 cases at a time.
Peruse our wines.
Kisses from Spain, bottled.
Spanish grapes like Tempranillo, Albariño and Garnacha flourish here on the Central Coast of California. And, being that we believe that wine is only as good as the grapes it is crafted from, we chose to craft entirely from these grape varieties.
200 cases, never any more.
Small-lot wine means being wildly meticulous about the quality and the sourcing of every single grape that goes into the barrel.
Here at Croma Vera we never craft more than 200 cases of any one wine. Why? Because any more than this and we'd have to lower the quality.
Sip with Monet.
Monet is a collective of wine lovers who sip Croma Vera, regularly, and at special pricing.