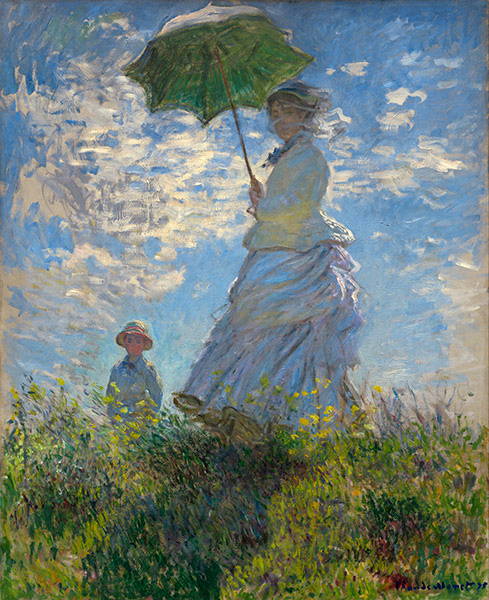 Woman With A Parasol, by Claude Monet
It's kind of like a book club
(but with no books and instead just lots of wine).
Monet is a collective of wondrous winos like you who've come down with a serious crush on Croma Vera wines and simply can't get enough.
---
Here's how Monet works…

1
Reserve a color.
Begin by selecting a color that tickles your fancy: red, cream (red and white) or something custom.
2
Choose a number.
Choose the number of bottles you'd like on your doorstep and enjoy Monet-only pricing. Six bottles for 15% off. Nine bottles for 20% off. Twelve bottles for 25% off.
3
Say "yay" or "nay".
Each shipment, before your wine takes to the air, you give us the go-ahead on your order and add your payment info (this way, payment will never be a surprise).
---
Get in while you can.
As you may (or may not) know, Croma Vera is a small batch winery. We never make more than 150 cases of any one wine, which means supply can get a bit, well, sparse.

Because of this, we'll be capping membership at 200.
---
Read the fine print.
Being a part of Monet grants you first access to our pre-release wines, access to limited-availability older vintages, wine discounts, as well as special shipping rates ($1 in California, Colorado and Oregon and $15 everywhere else we ship). If you find that Monet isn't for you, you can cancel or switch clubs anytime. Oh, and when these beauties arrive on your doorstep, there must be someone 21 years or older around to sign-off.